Here's my first successful test, I've got the tank up on blocks at the moment.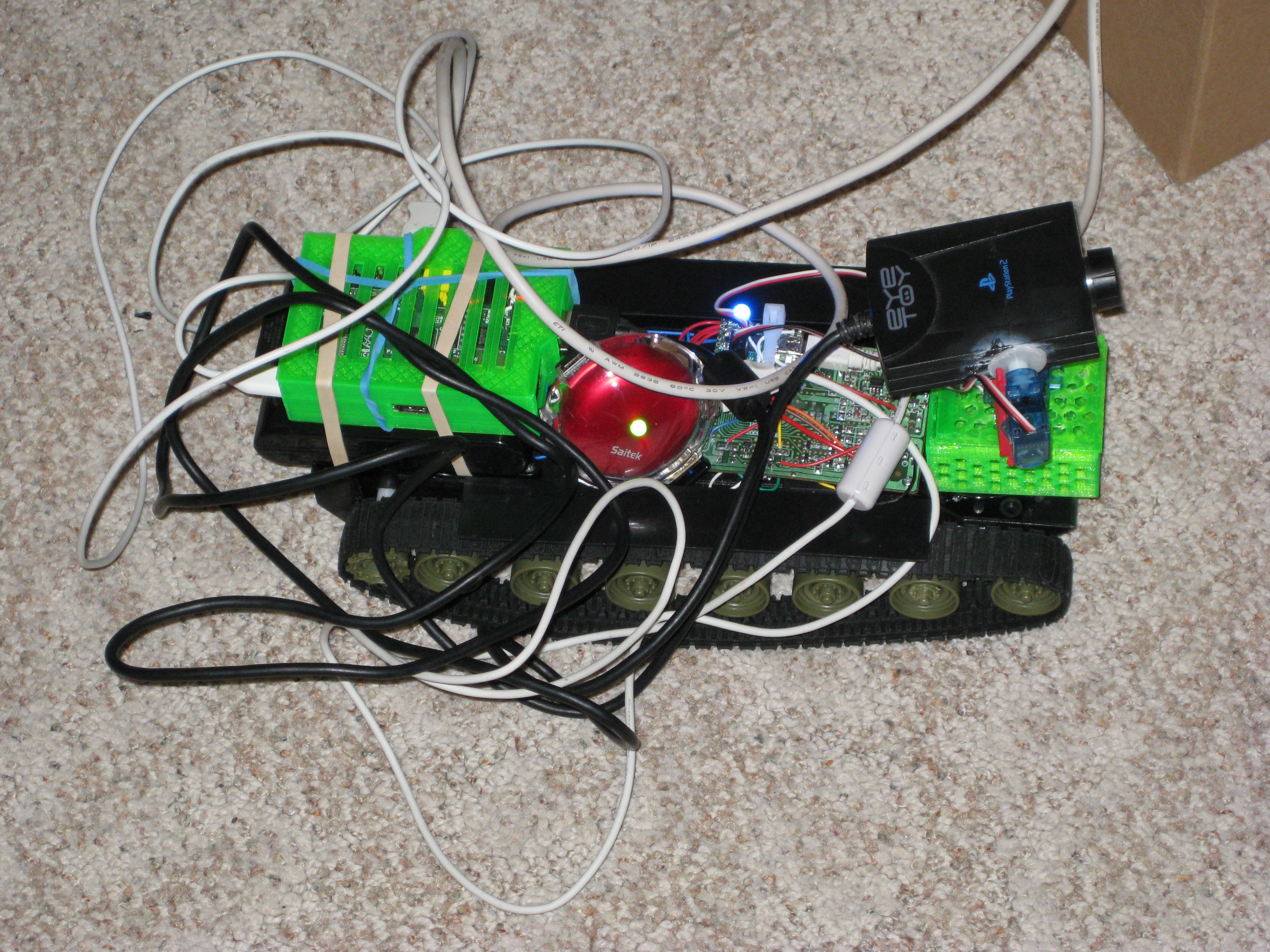 There does seem to have a bit of a wire management problem.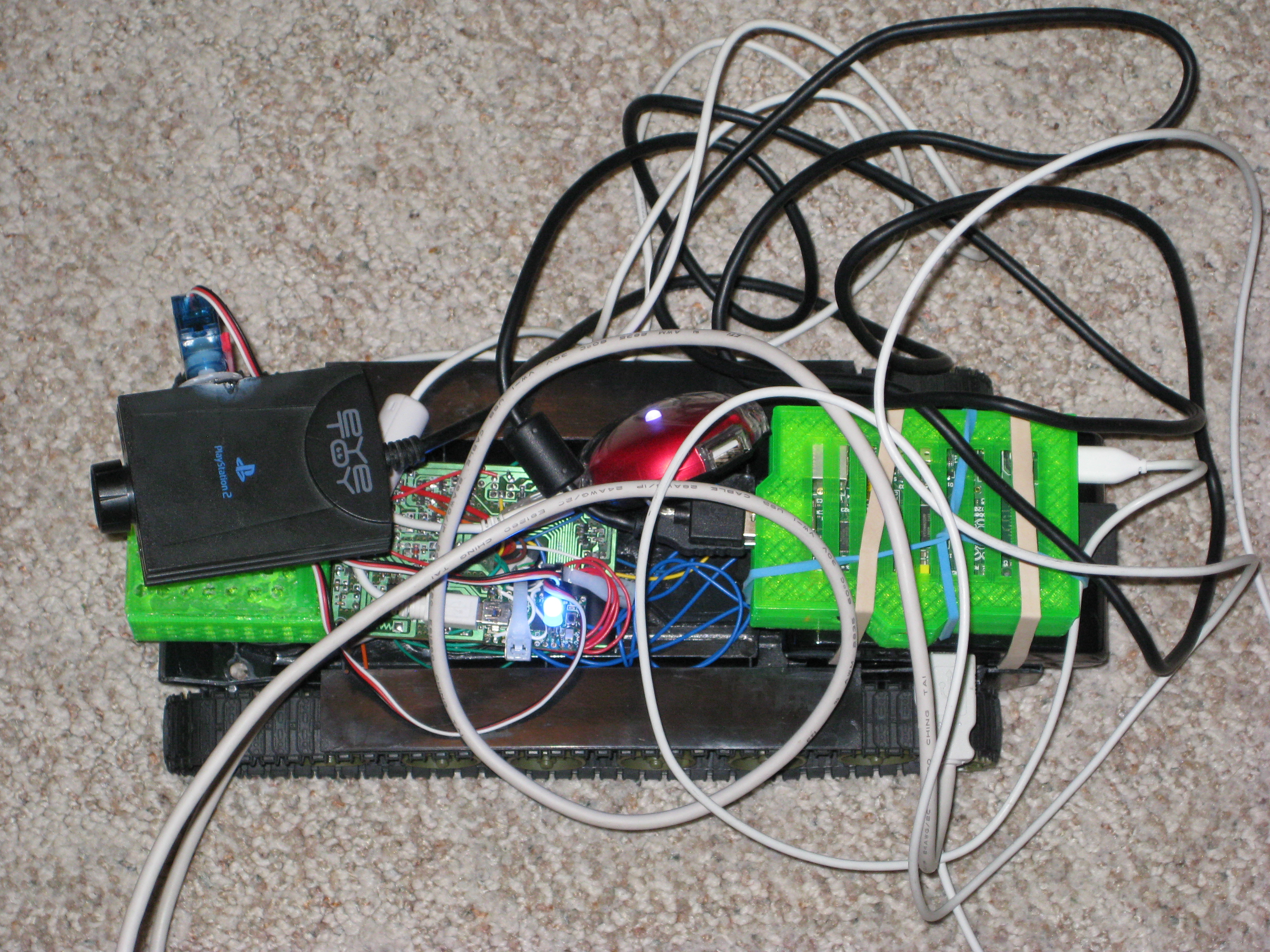 Theres a pan/tilt webcam on the front, and a Raspberry Pi and Battery Pack in the back.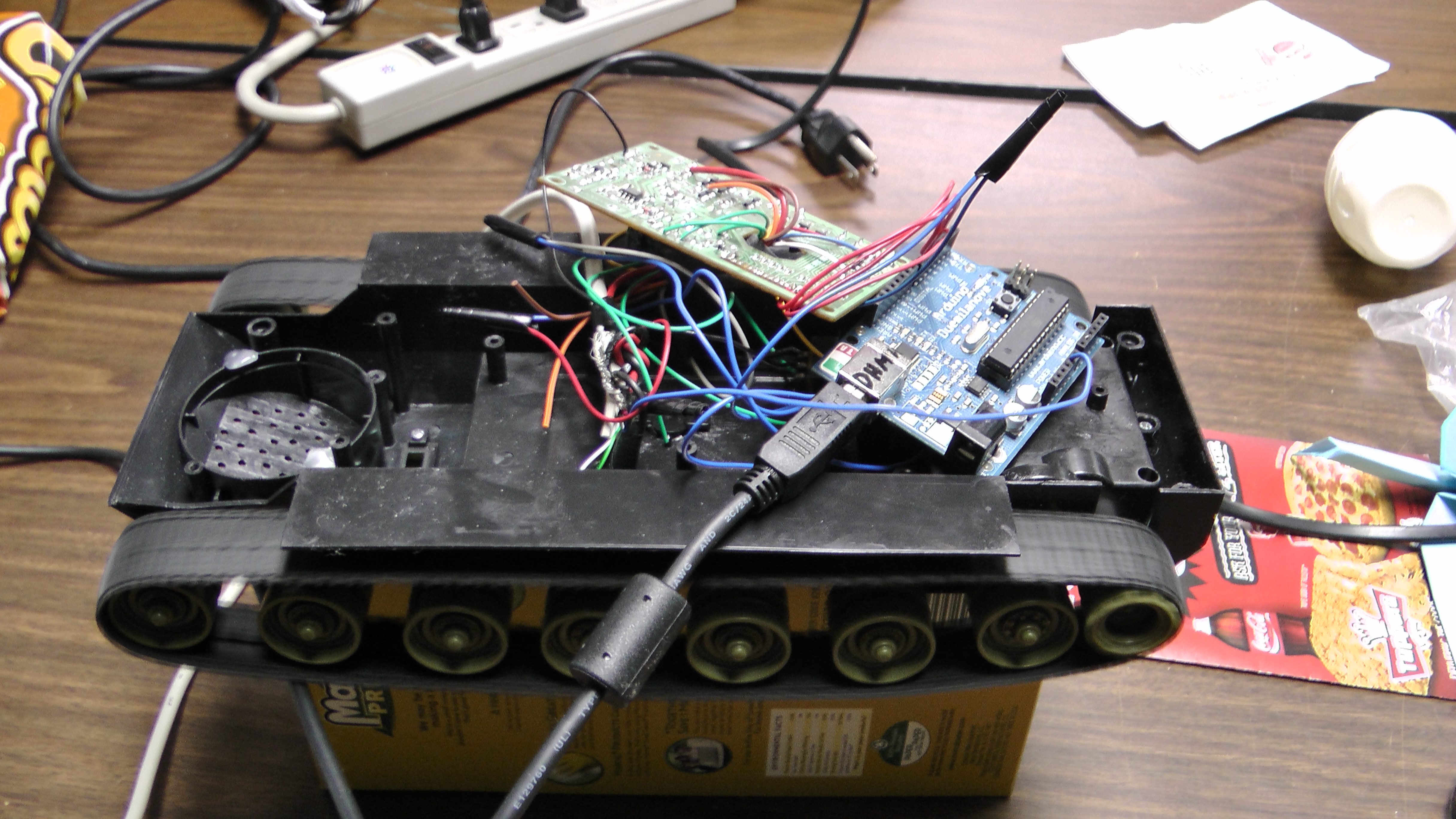 The Arduino uses four pins, to trigger the two tank treads forward and backward.
Watch out world, I've got wheels now!